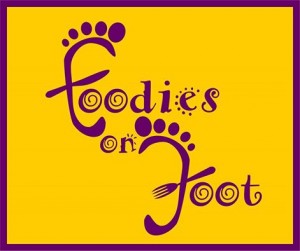 **Napa Earthquake Update** As of 8/25 almost all restaurants in the Downtown area have reopened**
We invite you to a unique blend of history and culinary adventure.  Enjoy the tastes of Napa – a small area downtown that probably has more top restaurants then anywhere in the United States.  Or the flavors of Sonoma Square- where California won its independence!

Email us at foodiesonfoot@yahoo.com for available dates.
We stop and sample delicious food at 7 places- below is a list of restaurants we frequent in Napa:
Model Bakery                                                       Sweetie Pies
Napa General Store                                          Taqueria Rosita
Ristorante Allegria                                            Bounty Hunter
Sushi Mambo                                                        Bui Bistro
Buckhorn Grill                                                      Napkins
Frati                                                                           Clementes 
Napa Valley Bistro                                             Le Esparanza
ABC Bakery                                                            Small World Cafe
Tarla's                                                                       Napa Valley Olive Oil
Lucero Olive Oil                                                    The Pear
*****Savor the Flavors of Sonoma at 7 wonderful places****
Basque Bakery                                                    The Chocolate Cow
Velo Cheese Factory                                         Maya
El Dorado Kitchen                                             the girl and the fig
Murhy's Pub                                                         The Red Grape
Sunflower Caffe                                                  La Salette
Taste of the Himalayas                                   Swiss Hotel
Wine Country Chocolates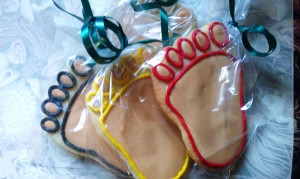 Cookies for our walkers! From Denise's Sweet Time                                
Time:  10:30am- 1:30pm

Available:  Tues-Sat
Call Sherry 707-208-4691 or Gale 707-280-1348

Email us at foodiesonfoot@yahoo.com